About
San Manuel Tribal Gaming Commission (SMTGC)
An independent regulatory agency created by tribal ordinance to ensure compliance with all applicable Federal, State and Tribal laws and regulations pertaining to Gaming at Yaamava' Resort & Casino.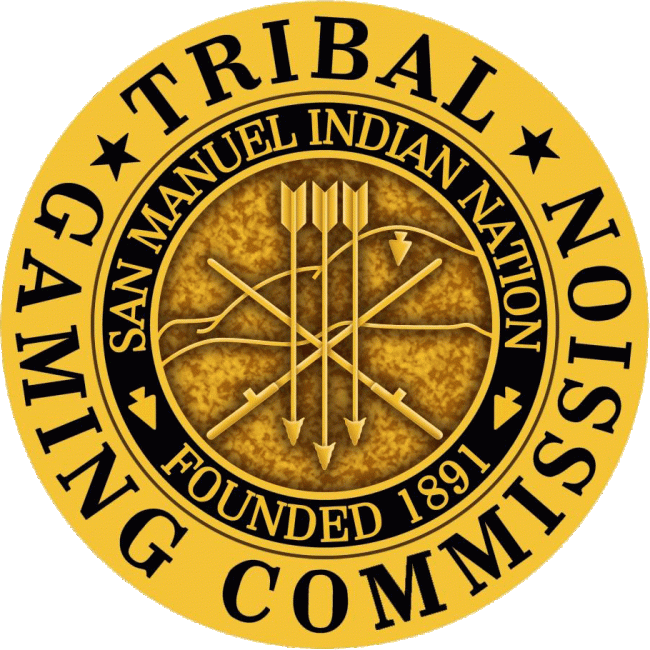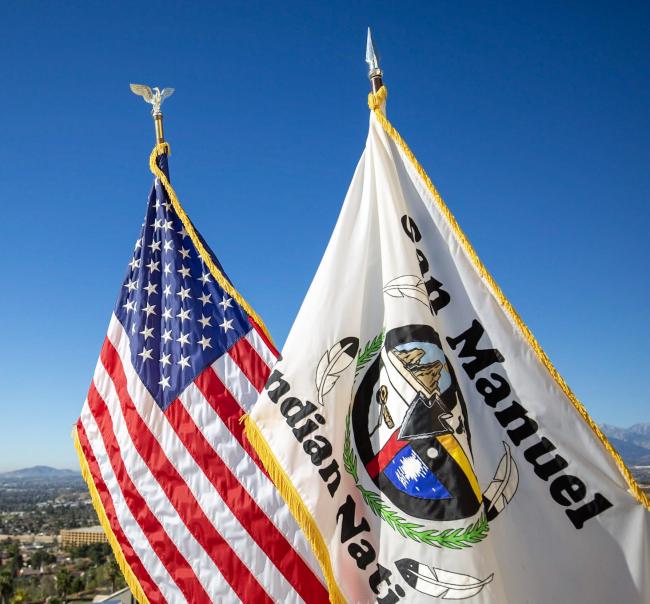 Our Mission
We protect and preserve Tribal assets
We ensure the health and safety of employees and patrons in the gaming facility
We keep the tribe's gaming operation free from criminal and undesirable elements
We instill the highest level of confidence in the public and ensure that our Tribe's gaming operation maintains the highest level of integrity, honesty, fairness and due process
Our Departments
Administration
Manages the budget, payroll, contracts, inventory control, and communication programs for the SMTGC. Provides administrative support to the Chief Gaming Regulator and assists in special projects where needed. 
Audit
Provides an independent and objective assessment of the effectiveness of Yaamava' Resort & Casino at San Manuel's internal controls by performing various types of audits including Operational, Compliance, Financial, Information System/Technology, and Fraud Detection.
Compliance
Establishes and promulgates regulations, internal controls and technical standards for our gaming operations. Ensures effective internal controls and rules are in place to safeguard the integrity and fairness of gaming activities. Provides regulatory oversight for a wide array of areas including food handling, health and safety, building construction and maintenance, gaming technology, and gaming facility security.
This also includes a specialized team of technicians dedicated to game integrity. They control all game outcome determining software to prevent manipulation or corruption, perform technical analysis on gaming disputes, and provide regulatory oversight of all gaming technology utilized at the Tribe's gaming operations.
Investigations
Maintains programs to prevent fraud, waste and abuse within the gaming facility. In addition, they assist regulatory compliance with Anti-Money Laundering (AML), and contribute to the overall efforts in the safeguarding of Tribal assets, employees and patrons. Investigations can include, among others, employee/patron theft and misconduct, whistleblower claims, and assisting outside law enforcement agencies.
Licensing
Conducts background investigations to determine the suitability of employee and vendor applicants to obtain and maintain licenses based on those findings. The SMTGC is also empowered to suspend or revoke any gaming license if a licensee is not in compliance with applicable laws and regulations.
Surveillance
Proactively monitors and protects our Tribe's assets, ensures the safety of team members, patrons and reservation residents, upholds game protection and integrity, handles patron gaming disputes, enforces regulations and works cohesively with internal and external stakeholders to assist in the prevention and detection of any improprieties including illegal and criminal activities.