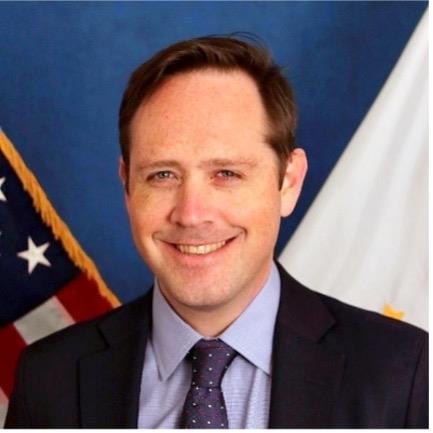 Highland, Calif., Jan. 24, 2023 (GLOBE NEWSWIRE) -- The San Manuel Band of Mission Indians has announced the appointment of Michael Hoenig as Vice President, Associate General Counsel-Gaming, the latest to join the Tribe's growing in-house Legal Department. In his new role, Michael will provide guidance and counsel on developments related to gaming and other matters arising under the Indian Gaming Regulatory Act (IGRA), as well as on general issues of federal Indian law.
Michael joins San Manuel from the National Indian Gaming Commission (NIGC), where he was NIGC's longest serving General Counsel. His service at the NIGC spanned 16 years through the roles of Staff Attorney, Senior Attorney, Associate General Counsel, and finally, General Counsel. In his latest role, Michael provided strategic oversight and guidance as the top legal advisor to the Commission in carrying out its mandates under IGRA in coordination with tribal gaming regulators across the country.
"Michael is highly regarded throughout Indian Country for his legal acumen as well as a practical approach to regulatory compliance that enables tribes to move their gaming operations forward and evolve over time. He is also well-versed in federal Indian law on a much broader basis. We are delighted Michael has chosen to join San Manuel's in-house legal team," said San Manuel's Chief Legal and Compliance Officer Erin Copeland. 
"I am honored and excited to join San Manuel in this new role," said Michael. "Over my 16 years working at the NIGC, I have witnessed firsthand the profoundly positive impact gaming has had across Indian Country and am proud to serve any role in ensuring that gaming continues to provide those economic benefits to Tribes and their citizens well into the future. I am grateful to San Manuel's Tribal leadership for the opportunity and look forward to joining one of the top-performing legal teams in Indian Country."
In addition to advising and guiding San Manuel on gaming-related matters, Michael will be one of the Tribe's on-the-ground representatives at the federal level on other matters impacting the Tribe. He will be based in San Manuel's Washington, D.C. office.
About San Manuel Band of Mission Indians
The San Manuel Band of Mission Indians is a federally recognized Indian tribe located on the San Manuel Indian Reservation near Highland, California.  San Manuel exercises its inherent sovereign right of self-governance and provides essential services for its citizens by building infrastructure, maintaining civil services, and promoting social, economic, and cultural development.  As the Indigenous people of the San Bernardino highlands, passes, valleys, mountains and high deserts, the Serrano people of San Manuel have called this area home since time immemorial and are committed to remaining a productive partner in the San Bernardino region.